WELCOME!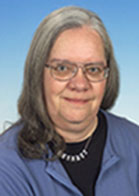 Dr. Mary G. Maciel Klinger
Faculty
Business Management and Economics; Educational Studies
I am a faculty mentor at Empire State College, which is a non-traditional college and part of the State University of New York system. I am a full-time mentor and the coordinator of the Corning/Elmira Unit of the college. I mentor and research in the areas of organizational behavior, education and learning, and diversity issues. I have created this website for two reasons. I hope to give my students access to a variety of resources helpful in their pursuit of learning. I also want to make my research work available to my colleagues, both in my fields of study and to my colleagues at Empire State College.
To My Students:
You will find on this site information about me, my interests, and my research. You will also find resources to help you be successful at Empire State College.
To My Professional Colleagues at Empire State College and beyond:
I offer a platform to disseminate my research ideas and present my current activities. It is a place for us to engage in conversation related to organizational learning and education.
I hope you will find this website useful in your endeavors, whatever they may be!